Group show 25th-28th of May 2018,

at Hotel Polonez, ul.Niepodległości 36, Poznań, 61-714, Poland.
Opening the 25th of May 2018 at 7 pm.
Artists: Wera Bet, Piotr Macha, Julie Chovin, Natalia Daszkiewicz, Michał Dobrucki,
Grzegorz Bożek, Mateusz Sadowski, Karolina Babińska, Bartosz Zaskórski/Monika Grażyna Olszewska,
Piniak, Zbigniew Taszycki, Markus Liehr, Piotr Sakowski, Azem Deliu, Martyna Hadyńska, Maciej Nowacki,
Zuza Klein, Agnieszka Grodzińska, Magda Starska.

More about it here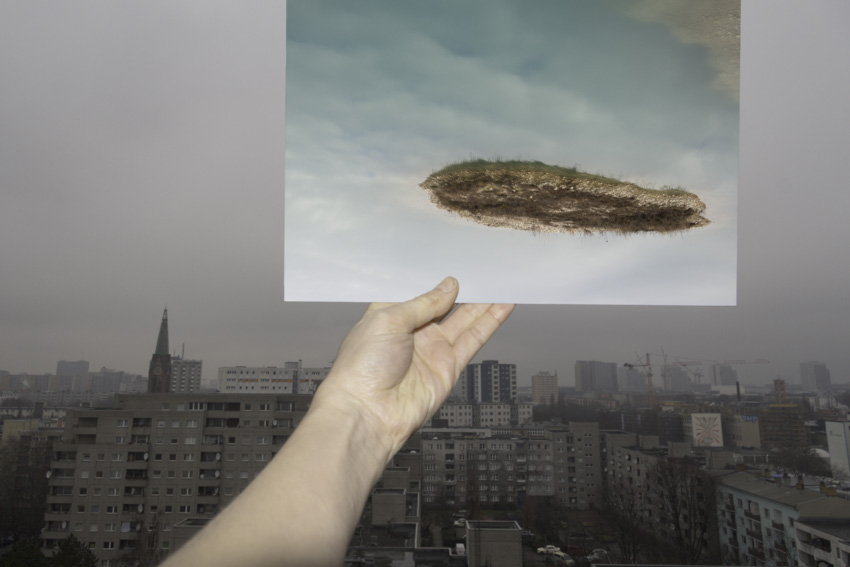 « Blank Utopia island floating over Kreuzberg, Berlin »,
40×60 cm, inkjet on paper, 2018.

CARREFOUR


Presentation of the Book « CARREFOUR », the 14th of June 2017, at the Librairie VOLUME at 7.30 pm. I will discuss with François Michaud, curator at the Modern Art Museum of Paris, about urbain drift, the book and my project in Poznan. Facebook even


Carrefour is an artist book realized as a last part of the project CROSSED VIEW ON THE CITYSCAPE,
produced on the frame of the program « Artist-in-Residency » from CK ZAMEK, Poznań, Poland, in 2016.
The project consisted of urbain drifts and walks, exploration of a unknown city,
alone and then with a group of inhabitants. The photography is giving rhythm to the roaming,
following the architectural discoveries, spaces et lights, showing the structure of the city of the daily city,
without to exalt it. Those photographs are an arrival of spaces, empty or full, from the center to the suburbs,
like an urban portrait.
The book gathers various artworks, realized during the residency : the photographs « Interstices »,
the drawings « Post-Palace » and others drawings, maps of walks, poems, which understand
the urban territories of a more experimental and personal view.
More on : here
To see the book


Présentation du livre CARREFOUR, le 14 juin 2017, à la Librairie VOLUME à 19h30.
Je vais échanger avec François Michaud, conservateur au Musée d'Art Moderne de Paris,
à propos de dérive urbaine, du livre et de mon projet à Poznan.Evenement Facebook

Carrefour est un livre d'artiste réalisé comme la dernière partie du projet CROSSED VIEW ON THE CITYSCAPE,
produit dans le cadre du programme « Artiste en Résidence » à CK ZAMEK, Poznan en Pologne, en 2016.
Ce projet s'articule autour de la marche et dérives urbaines et l'exploration d'une ville,
en solitaire et ensuite au cours d'une marche avec des habitants de Poznan. La photographie rythme ces errances,
suivant les découvertes architecturales, espaces et lumière, montrant la structure de la ville au quotidien,
sans sublimation. Ces photographies sont une approche des espaces, pleins ou vides, du centre à la périphérie de la ville,
comme un portrait urbain.
Le livre regroupe différentes oeuvres réalisés à Poznan, la série de photographie « Interstices »,
les dessins « Post-Palace » ainsi que d'autres dessins, cartes et photographies des marches et poèmes,
appréhendant le territoire urbain de manière plus personnelle et expérimentale.
Plus sur More on : ici Pour voir le livre
The Place to Be

"The Place to be" is a project of an artist Photobook with 200 photographs from Clubs in Berlin.
For more information :
The Place to Be // tumblr // My instagram
I am currently looking for collaboration to make the exhibition and the book real.
Contact me : info ( a ) juliechovin.com

« The place to be » est un projet de livre d'artiste contenant 200 photographies de clubs berlinois.
Pour plus d'information :
The Place to Be // tumblr // Mon instagram
Je suis à la recherche de collaboration pour rendre l'exposition et le livre réel.
Contactez moi : info ( a ) juliechovin.com


INTERMARIUM
September 30th – December 4th, 2016
Galeria Sztuki Współczesnej BWA Sokół
Długosza 3, 33-300 Nowy Sącz, Poland
Ada Karczmarczyk, Chto Delat, Hubert Gromny, IRWIN, Julie Chovin, Kornel Janczy, Little Warsaw, Mark Fridvalszki, Rafani, Stach Szumski, Svätopluk Mikyta, Tymon Nogalski + Walser by Zbigniew Libera
Curators: Łukasz Białkowski, Piotr Sikora
Intermarium is a project on fantasies and images used by Central European countries to define their position towards Western Europe and other countries of the region. Łukasz Białkowski and Piotr Sikora 10—12 11 The project took as its starting point Ziemowit Szczerek's Rzeczpospolita Zwycięska. Alternatywna historia Polski [The Victorious Republic. Alternative History of Poland], a book that tells a different story of the Second World War. Szczerek based his narrative on authentic plans for the development of Poland, drafted in the interwar period by politicians, urban planners, and economists. Referencing the economic situation and geopolitical conditions of the period, Szczerek constructs a vision of Poland that joins forces with the Allies in 1939 and wins the September Campaign. Subsequently, Poland becomes a leader in the region. It joins with Slovakia into one state, and then constructs a confederacy together with the Czech Republic and Hungary, Lithuania, Romania, and Yugoslavia. Thus, Poland creates a political entity that sentimentally re-enacts the Golden Age of the Jagiellonian dynasty, the Intermarium, a country that stretches "in-between two seas".
To read the text and infos about the event : here.

——————————————————–
Chimera-Project is pleased to be part of the international traveling exhibition "Intermarium », opening on June 16, 2016, 7pm.
After Futura in Prague, Chimera-Project is the second space to host this group show curated by Łukasz Białkowski and Piotr Sikora,
who this time invited Julie Chovin, Chto Delat, Little Warsaw, Rafani and Stach Szumski to reflect upon their exhibition topic.
"Intermarium" is an exhibition addressing phantasms and images employed by Central European countries
when they wish to define their position towards Western Europe and other countries of the region.

In the second chapter prepared especially for Chimera Project we are focused on dynamics of artists' groups being seen as a micro example for a macro scale phenomenon. Taking as a motto phrase from Rafani "Our union is a higher form of individuality" we'd like to explore how the model of an empire embodies the higher needs of post-soviet democracies and why is it so present in central-European context.

To read more

Exhibition from the 17th of June to 27th of July 2016
at Chimera Project
1072 Budapest
Klauzál tér 5.
VII. District
Hungary

Opening Hours Tue – Fri: 3-6pm or upon appointment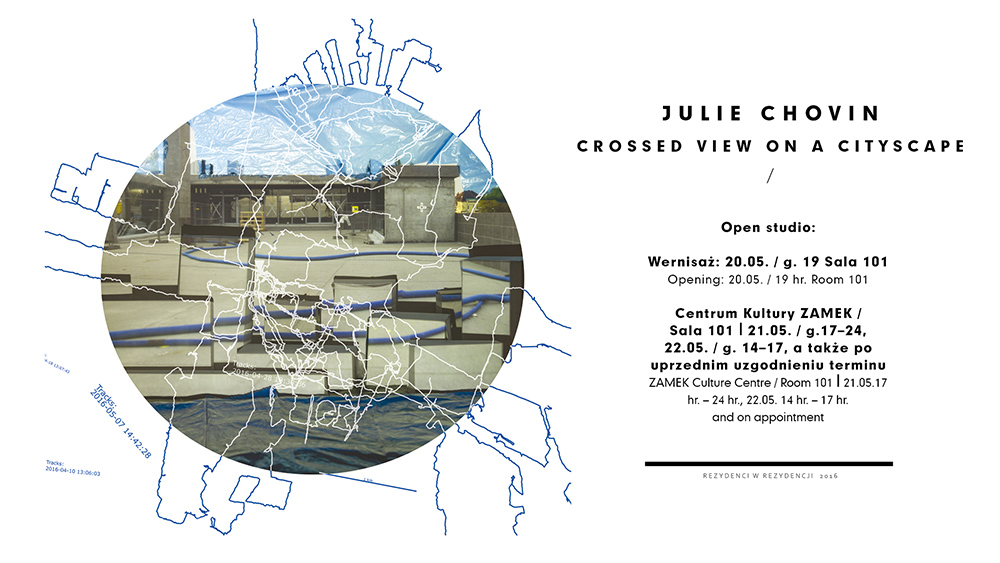 American Landscape

Vernissage le 11 février 2016 à partir de 19h30.

Exposition du 11 février au 02 Mars 2016
à VOLUME
47, rue Notre-Dame de Nazareth
Paris 3 (France)
M° République / Temple / Arts & métiers / Strasbourg-Saint-Denis

Du mardi au samedi de 11h00 à 20h00
à propos du projet

The Place to Be, a collection



Entretien avec Étienne Diemert à propos de la série photographique et du projet de livre "The Place to be". Les clubs à Berlin : quotidienneté et carte postale ; le Berghain comme épicentre du clubbing dans la capitale ; l'architecture vernaculaire ; un business…
Lire en entier sur le site de la revue : www.tk-21.com



Texte critique d'Étienne Diemert sur la série de photographie de club berlinois « The Place to Be », publié dans le numéro 51 de la revue TK-21.
(…)Dans la série The Place to be, que nous allons maintenant tenter d'examiner, cette flânerie se mue en parcours : rallier une destination de club à pied ou en vélo ; photographier l'entrée du club ; et produire progressivement une cartographie de la ville de Berlin, telles sont les trois étapes de ce projet ou de ce processus de création.(…)
Lire en entier sur le site de la revue : www.tk-21.com


Pièce Unique #12
Du 1er au 31 Octobre 2015.

L'agence
Julie Chovin

Rezdechaussée
Lieu d'intention artistique
66 rue Notre Dame
33000 Bordeaux

rezdechaussee.org/


L'Agence, un projet soutenu par la Mairie de Bordeaux
dans le cadre du Fonds d'Aide à la Création et de Soutien à l'Innovation

Dossier de presse



BOTSCHAFT/en/er – 48h Neukölln

In a world drifting apart, where tensions emerge in a clash of conflicting political, ideological and personal values, it is more urgent than ever to send out a clear message. Current issues such as the crisis in Greece and the Ukraine conflict reveal just how fragile the fabric of Europe and, ultimately, the fabric of our whole world is.
In a multimedia exhibition, international artists examine the symptoms of cultural and political power relations within our society. The artists assume the role of « ambassadors » or « messengers », uncovering the injustices that surround us, bringing critical issues to light.

curator : Vu Hoang

Participating artists:
Julie Chovin – Elena Chronopoulou – Brittany Gould – John Nguyen – James Robinson – Charlotte Sauvaget – Terril Scott – Jemma Woolmore

Transmitter Berlin
Allerstraße 15
12049 Berlin

transmitter-berlin.de
www.48-stunden-neukoelln.de


OCCUPIED EMOTIONS /
28th of February – 26th of April 2015
Opening 28th of February from 7pm to midnight
Broelkaai 6 8500 Kortrijk, Belgium

Artists : Nadia Naveau, Ruben Bellinkx, Nathalie Vanheule, Anne-Mie Van Kerckhoven, Silvia B., Cindy Wright, Nina Lassie, Peter Sattler, Julie Scheurweghs, MEMYMOM, Athos Burez, Arnika Müll, Christine Clinckx, Julie Chovin, Rachel Agnew, Sofie Muller, Elke Andreas Boon, Lore Vanelslande, Liesbet Waegemans.

Their will be perfomances from the Antwerp Cultband Karl Mascara, the Austrian Peter Sattler and Nathalie Vanheule, the duo CMMC, Peter and Kristinn, An Pierlé,…


From the January 9th to the February 27th, 2015, two of my books are accessible at LAGE EGAL in Berlin.
You can discover « The Place to Be » (156 pictures of Berliner clubs, 2013 – on going) and « something – nothing – everything, 10th to the 24th of February 2014 », 16 pages, 14×15 cm, digital print on paper, 2014.

LAGE EGAL #TABS
TEMPORARY ARTIST'S BOOK SHOP
Opening reception Thursday, 8th January 2015, 7–10 pm
Exhibition dates January 9th – February 27th, 2015

Open days: WED – FR 2 – 6 pm, SAT 2 – 5 pm and by appointment

LAGE EGAL RAUM FÜR AKTUELLE KUNST
DANZIGER STR. 145 • 10407 BERLIN (GERMANY)

CURATED BY PIERRE GRANOUX • +49(0)173–1807226
OFF-SPACE@LAGE-EGAL.DE • WWW.LAGE-EGAL.DE
M10 ARNSWALDERPLATZ / S-41/42 GREIFSWALDER STR.

With mostly recent artist's books and accompanying editions of more than 200 artists and publishers, LAGE EGAL shows a broad snapshot in a specially designed exhibition display.







« The Place to Be », book, 156 pages, 153 photos of Berliner clubs, 21 x 15 cm, 2013-2014. Dummy, 3 copies.





« The Place to Be », livre, 156 pages, 153 photographies de clubs Berlinois, 21 x 15 cm, 2013-2014. Pré-édition de 3 exemplaires.

MOnuMENTS
Julie Chovin, Caroline Gutlé, Jamesdin, Silvia Lorenz, Julia Mensch, Diana Righini, Shingo Yoshida.

Kurator : Diana Righini

Eröffnung // Samstag, 4. Oktober // 20 Uhr

Buchpräsentation // Mittwoch, 8. Oktober // 19 Uhr //
mit Diana Righini « Barricades » und Julie Chovin « The Place to Be », (auf Englisch)

Finissage // Dienstag, 14. Oktober // 18 – 23 Uhr
+ Konzert ESÏOM // 21 Uhr

Gruppenausstellung vom 5. bis 14. Oktober 2014.
Mittwoch bis Sonntag. 16 Uhr – 19 Uhr.

Tête
Schönhauser Allee 161A
10435 Berlin
www.tete.nu/