4962-10042022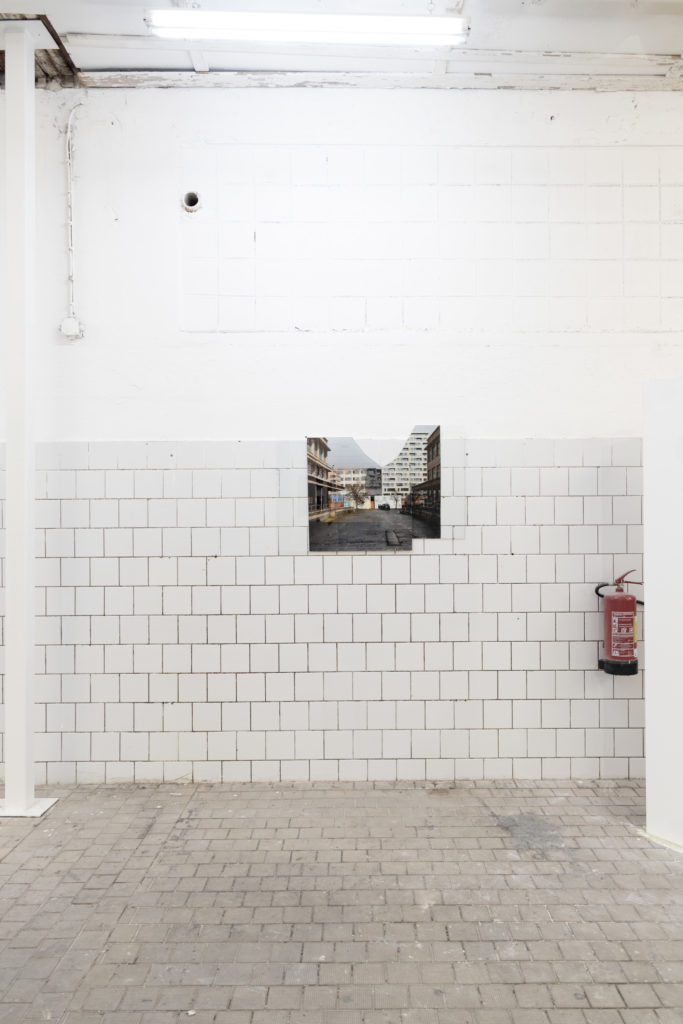 70 x 100 cm, founded broken glass, silicone, digital print, 2022.
Exhibition view of « Lovers of leftovers », the White Room, Pragovka, Prague, 2022.
70 x 100 cm, verre brisé trouvé, silicone, impression numérique, 2022.
Vue de l'exposition «Lovers of Leftovers» The White Room, Pragovka, Prague, 2022
This photographic object is a landscape in transformation. This view is taken from the door of the gallery where the show happened, but 5 months before it.
Since then, one building was taking down, one will be constructed and the point of view is impossible to see as the all area is blocked by the construction's site fences.
Cet objet photographique est un paysage en transformation. Cette vue est prise depuis la porte de la galerie où l'exposition a eu lieu, mais 5 mois avant.
Depuis, un bâtiment a été démoli, un autre va être construit et le point de vue est impossible à voir car toutes les zones sont bloquées par les clôtures des chantiers.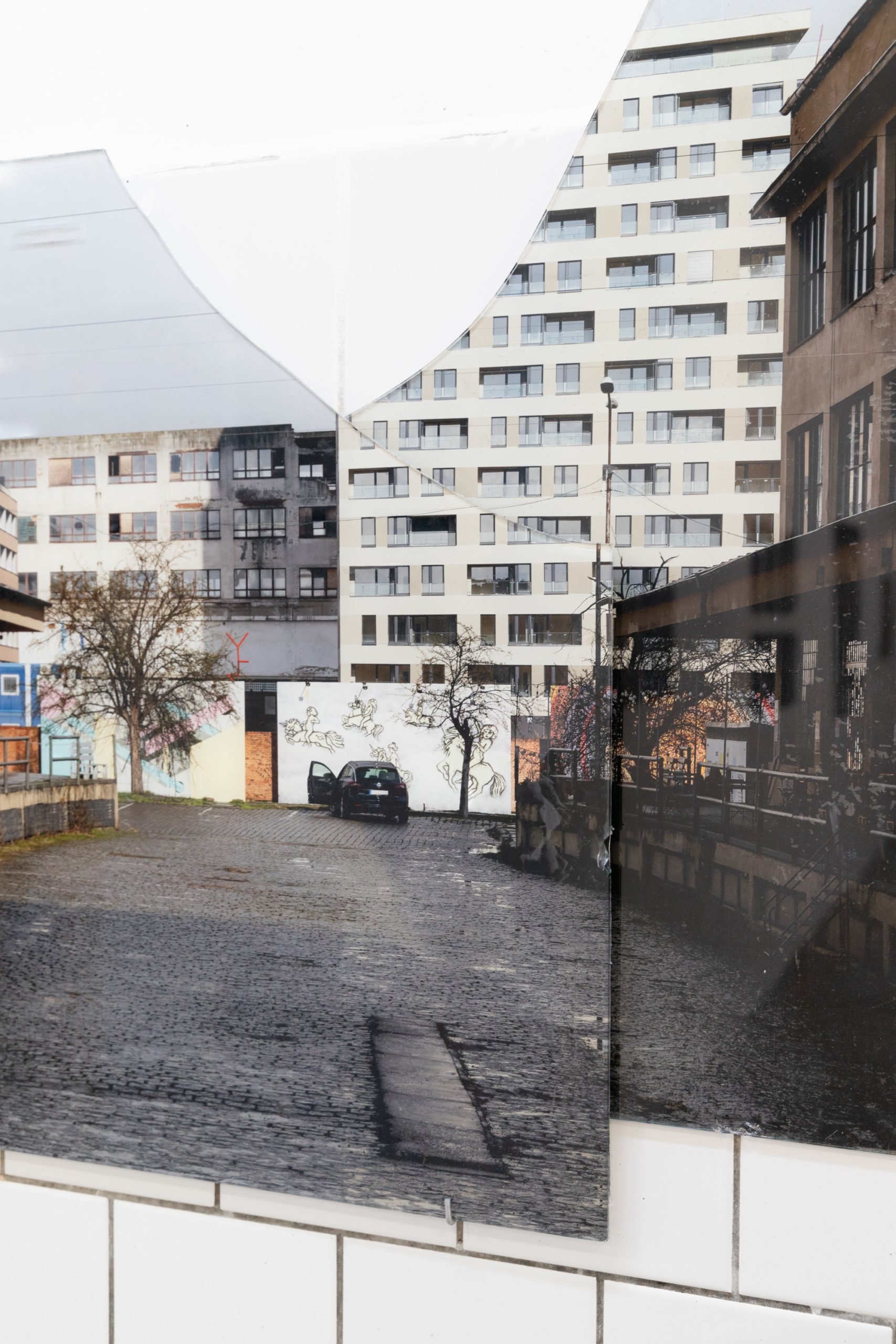 Praha 10