Something nothing everything
10th to the 24th of February 2014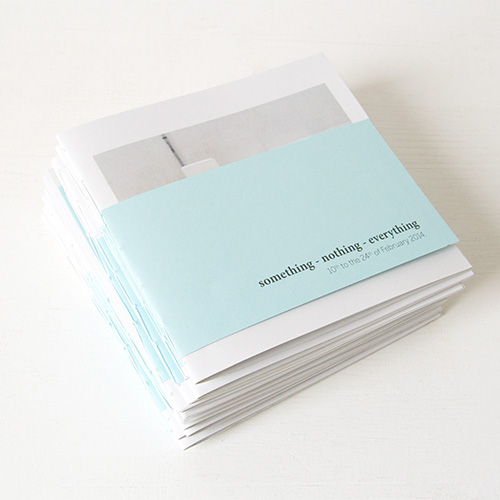 Booklet of 16 pages, digital print,
15×14 cm. 2014.
Selfpublished, 15 samples.
Livret de 16 pages,
impression numérique, 15×14 cm. 2014.
Autoédition de 15 exemplaires.
Vvrac is a Tumblr blog where I post every day a picture from my psychogeographic and photographic drifts or my archive. The ensemble forms a silent narration and built from day to day, pictures to watch and creating aleatory links between them.
This booklet bring together a sequence of images from the blog.
 Vvrac est un blog Tumblr, où je poste tous les jours une image issue de mes archives. L'ensemble constitue une narration silencieuse qui se construit au jour le jour, des images à regarder et qui créent des liens entre elles.
Ce livret regroupe une séquence d'images du blog