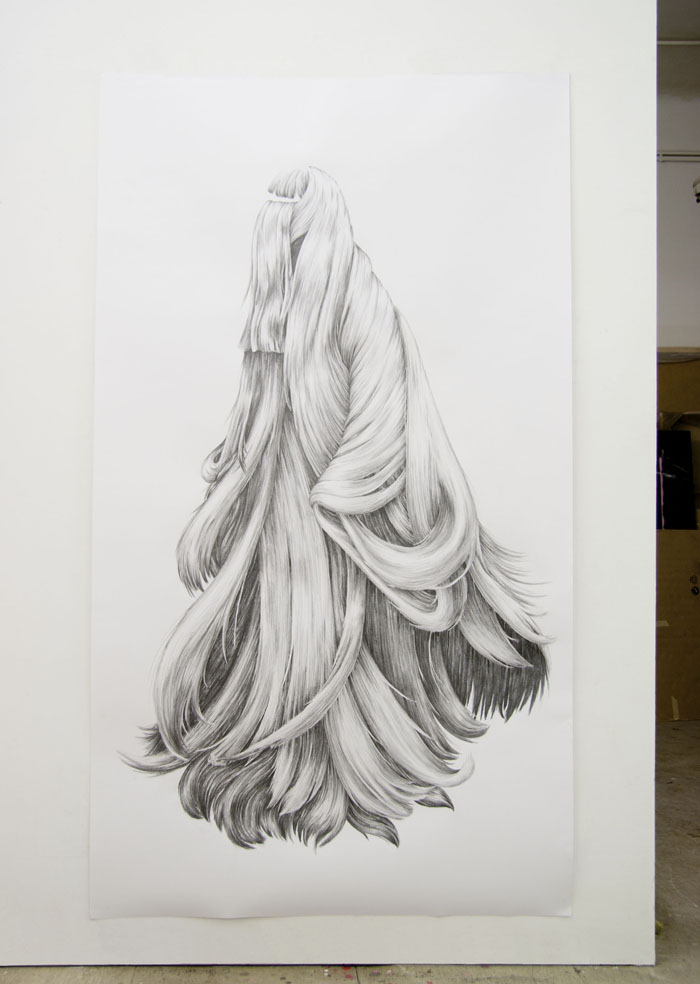 « shaggy shadow », drawing pencil on paper. 1,70 x 1,10 m, 2011

The drawing series «shaggy shadow» shows life-size hairy human figures. Following the outline of a niqab, each fold and sinuous line is drawn with graphite evoking the sensual drapes of classical drawings from the 18th century. The niqab is a piece of cloth worn by Muslim women in order to hide their faces, hair and body from passers-by in public spaces. In these drawings the function changes and subverts because the thing which is normally hidden by the piece of cloth, is the cloth itself. The metallic and grey colour of the graphite lead conjures up ideas of an armor, a defence between privacy and the external world. In France, since 2011 it is forbidden to wear any item of clothing that attempts to hide the face.
La série de dessin  »shaggy shadow » représente des silhouettes chevelues à taille humaines. Suivant les contours d'un niqab, les plis et les lignes sinueuses tracés à la mine graphique évoquent le drapé sensuel des dessins classiques du 18ème siècle. Le niqab est un vêtement porté par les femmes musulmanes dans les lieux publics pour cacher leurs cheveux, corps et visages à la vue des passants. Ici la fonction est détournée, ce qui est sensé être occulté par l'habit est ce qui le compose. La couleur grise et métallique de la mine graphique évoque aussi une armure, une défense entre l'intimité et le monde extérieur et public. En France, le port de tout vêtement cachant le visage est interdit depuis avril 2011.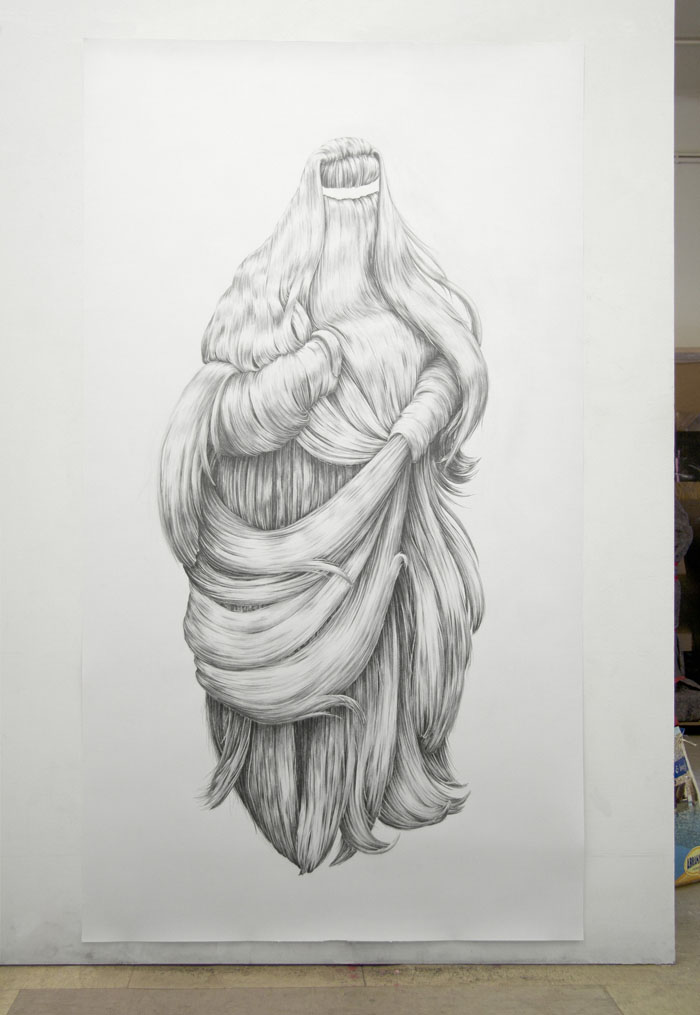 « Shaggy Shadow » at the show OCCUPIED EMOTIONS // Broelmuseum Kortrijk, Belgium, 2015.